Fusion Lean's Privacy Policy
Introduction
Welcome to Fusion Lean LLC.
Fusion Lean ("us", "we", "our") operates www.simplifiedscaling.co, a platform provide Mentorship Program to coach online fitness entrepreneurs (hereinafter referred to as "Service"). In this Policy, you shall be referred as "You" or "Your", "User" or "Users".
Our Privacy Policy governs your visit to www.simplifiedscaling.co, and explains how we collect, safeguard, and disclose information that results from your use of our Service.
We use your data to provide and improve our Service. By using our Service, you agree to the collection and use of information in accordance with this policy. Unless otherwise defined in this Privacy Policy, the terms used in this Privacy Policy have the same meanings as in our Terms and Conditions.
Our Terms of Service ("Terms") govern all use of our Service and together with the Privacy Policy constitutes your agreement with us ("agreement").
IF YOU DO NOT AGREE WITH THESE PRACTICES, PLEASE DO NOT USE THE SERVICES OR THE WEBSITE OR PROVIDE US WITH ANY OF YOUR PERSONAL INFORMATION.
Definitions
Our Privacy Policy should be legible and understandable for the general public, as well as our customers, prospective customers and business partners.
In this Privacy Policy, we use, inter-alia, the following terms:
SERVICE refers to the Mentorship Program available on simplifiedscaling.co website operated by Fusion Lean.
PERSONAL DATA refers to data about a living individual who can be identified from that data (or from other information either in our possession or likely to come into our possession). An identifiable natural person is one who can be identified, directly or indirectly, in particular by reference to an identifier such as a name, an identification number, location data, an online identifier or to one or more factors specific to the physical, physiological, genetic, mental, economic, cultural or social identity of that natural person.
USAGE DATA refers to data collected automatically either generated by the use of our Service or from Service infrastructure itself (for example, the duration of a page visit).
COOKIES are small files stored on your device (computer or mobile device).
DATA SUBJECT refers to any living individual who is the subject of Personal Data.
DATA CONTROLLER refers to a natural or legal person who (either alone or jointly or in common with other persons) determines the purposes for which and the manner in which any personal data are, or are to be, processed. For the purpose of this Privacy Policy, we are the Data Controller of your data.
DATA PROCESSORS (or SERVICE PROVIDERS) refers to any natural or legal person who processes the data on behalf of the Data Controller. We may use the services of various Service Providers in order to process your data more effectively.
PROCESSING refers to any operation or set of operations which are performed on Personal Data or on sets of Personal Data, whether or not by automated means, such as collection, recording, organisation, structuring, storage, adaptation or alteration, retrieval, consultation, use, disclosure by transmission, dissemination or otherwise making available, alignment or combination, restriction, erasure or destruction.
PROFILING refers to any form of automated processing of Personal Data consisting of the use of personal data to evaluate certain personal aspects relating to a natural person, in particular, to analyse or predict aspects concerning that natural person's performance at work, economic situation, health, personal preferences, interests, reliability, behaviour, location or movements.
THE USER refers to the individual using our Service. The User corresponds to the Data Subject, who is the subject of Personal Data. This includes anyone who is browsing our platform.
RECIPIENT refers to a natural or legal person, public authority, agency, or another body, to which the Personal Data is disclosed, whether a third party or not. However, public authorities which may receive Personal Data in the framework of a particular inquiry in accordance with Union or Member State law shall not be regarded as recipients; the processing of those data by those public authorities shall be in compliance with the applicable data protection rules according to the purposes of the processing.
CONSENT of the data subject is any freely given, specific, informed and unambiguous indication of the data subject's wishes by which he or she, by a statement or by a clear affirmative action, signifies agreement to the processing of personal data relating to him or her.
Data Controller
The Data Controller for the purposes of California Consumer Privacy Act (CCPA) and General Data Protection Regulation (GDPR), other data protection laws applicable in Member states of the European Union and other related provisions to data protection is:
Fusion Lean, LLC.
3803 Turkey Path Bend,
Cedar Park, Texas 78613,
United States of America.
Email: ************
Website: www.simplifiedscaling.co
Cookies
The website of Fusion Lean uses cookies and similar tracking technologies to track the activity on our Service and we hold certain information.
Cookies are files with a small amount of data which may include an anonymous unique identifier. Cookies are sent to your browser from a website and stored on your device. Other tracking technologies are also used such as beacons, tags, and scripts to collect and track information and to improve and analyze our Service. By means of a cookie, the information and offers on our website can be optimized with the user in mind. Cookies allow us, as previously mentioned, to recognize our website users. The purpose of this recognition is to make it easier for users to utilize our website. The website user that uses cookies e.g. does not have to enter access data each time the website is accessed, because this is taken over by the website, and the cookie is thus stored on the user's computer system. You can instruct your browser to refuse all cookies or to indicate when a cookie is being sent. However, if you do not accept cookies, you may not be able to use some portions of our Service.
Examples of Cookies we use:
Session Cookies: We use Session Cookies to operate our Service.
Preference Cookies: We use Preference Cookies to remember your preferences and various settings.
Security Cookies: We use Security Cookies for security purposes.
Advertising Cookies: Advertising Cookies are used to serve you with advertisements that may be relevant to you and your interests.
Information Collection and Use
We collect several different types of information for various purposes to provide and improve our Service to you.
Types of Data Collected
Personal Data
While using our Service, we may ask you to provide us with certain personally identifiable information that can be used to contact or identify you ("Personal Data"). Personally identifiable information may include, but is not limited to:
Email address
First name and last name
Address, Country, State, Province, ZIP/Postal code, City
Cookies and Usage Data
We may use your Personal Data to contact you with newsletters, marketing or promotional materials and other information that may be of interest to you. You may opt out of receiving any, or all, of these communications from us by following the unsubscribe link.
Usage Data
We may also collect information that your browser sends whenever you visit our Service or when you access Service by or through any device ("Usage Data").
This Usage Data may include information such as your computer's Internet Protocol address (e.g. IP address), browser type, browser version, the pages of our Service that you visit, the time and date of your visit, the time spent on those pages, unique device identifiers and other diagnostic data.
When you access our Service with a device, this Usage Data may include information such as the type of device you use, your device unique ID, the IP address of your device, your device operating system, the type of Internet browser you use, unique device identifiers and other diagnostic data.
Location Data
We may use and store information about your location if you give us permission to do so ("Location Data"). We use this data to provide features of our Service, to improve and customize our Service.
You can enable or disable location services when you use our Service at any time by way of your device settings.
Other Data
While using our Service, we may also collect the following information: sex, age, date of birth, place of birth, citizenship, registration at place of residence and actual address, telephone number (work, mobile), information on marital status, family members, social security (or other taxpayer identification) number, office location and other data.
If you sign up for our Services or register your account through your social media account, such as Facebook, Google, etc., we will also collect information such as your full name, profile photo, contact details etc. associated with such social media account.
Therefore, Fusion Lean analyzes anonymously collected data and information statistically, with the aim of increasing the data protection and data security of our enterprise, and to ensure an optimal level of protection for the personal data we process. The anonymous data of the server log files are stored separately from all personal data provided by a data subject. We suggest that you exercise good judgment and caution while providing your personal information. It is important to note that we are not responsible for your personal information.
Use of Data
Fusion Lean uses the collected data for various purposes:
To provide and maintain our Service;
To notify you about changes to our Service;
Enforcing our Terms and Conditions and other usage policies;
To provide customer support;
To gather analysis or valuable information so that we can improve our service;
To monitor the usage of our service;
To detect, prevent, and address technical issues;
To fulfill any other purpose for which you provide it;
Finding similar-to audiences so we can market to the relevant audience;
To carry out our obligations and enforce our rights arising from any contracts entered into between you and us, including for billing and collection;
To provide you with notices about your account and/or purchases including instructions, email notices, etc.;
Using information we have collected from cookies and other technology to enhance the services and your experience of them and find out what we may need to tweak;
To provide you with news, special offers and general information about other goods, services, events, which we offer that are similar to those that you have already purchased or enquired about unless you have opted not to receive such information;
For any other purpose with your consent.
Retention of Data
We will retain your Personal Data only for as long as is necessary for the purposes set out in this Privacy Policy. We will retain and use your Personal Data to the extent necessary to comply with our legal obligations (for example, if we are required to retain your data to comply with applicable laws), resolve disputes, and enforce our legal agreements and policies.
We will also retain Usage Data for internal analysis purposes. Usage Data is generally retained for a shorter period, except when this data is used to strengthen the security or to improve the functionality of our Service, or we are legally obligated to retain this data for longer time periods.
Transfer of Data
Your information, including Personal Data, may be transferred to – and maintained on – computers located outside of your state, province, country, or other governmental jurisdiction where the data protection laws may differ from those of your jurisdiction.
Your consent to this Privacy Policy followed by your submission of such information represents your agreement to that transfer.
Fusion Lean will take all the steps reasonably necessary to ensure that your data is treated securely and in accordance with this Privacy Policy and no transfer of your Personal Data will take place to an organisation or a country unless there are adequate controls in place including the security of your data and other personal information.
Disclosure of Data
We may disclose personal information that we collect, or you provide:
Business Transaction
If we or our subsidiaries are involved in a merger, acquisition or asset sale, your Personal Data may be transferred.
Other Cases
We may disclose your information also:
To our subsidiaries and affiliates;
To contractors, service providers, and other third parties we use to support our business;
To fulfill the purpose for which you provide it;
Investigate, remedy, or enforce potential Terms of Service violations;
For any other purpose disclosed by us when you provide the information;
With your consent in any other cases;
Comply with valid legal process, government request, or applicable law, rule, or regulation;
If we believe disclosure is necessary or appropriate to protect the rights, property, or safety of the company, our customers, or others.
Security of Data
The security of your data is important to us but remember that no method of transmission over the Internet or method of electronic storage is 100% secure. While we strive to use commercially acceptable means to protect your Personal Data, we cannot guarantee its absolute security.
Your Data Protection Rights under General Data Protection Regulation (GDPR)
If you are a resident of the European Union (EU) and European Economic Area (EEA), you have certain data protection rights, covered by GDPR.
We aim to take reasonable steps to allow you to correct, amend, delete, or limit the use of your Personal Data.
If you wish to be informed what Personal Data we hold about you and if you want it to be removed from our systems, please email us at **********.
In certain circumstances you have the following rights:
The right to access, update or to delete the information we have on you;
The right of rectification. You have the right to have your information rectified if that information is inaccurate or incomplete;
The right to object. You have the right to object to our processing of your Personal Data;
The right of restriction. You have the right to request that we restrict the processing of your personal information;
The right to data portability. You have the right to be provided with a copy of your Personal Data in a structured, machine-readable and commonly used format;
The right to withdraw consent. You also have the right to withdraw your consent at any time where we rely on your consent to process your personal information;
Please note that we may ask you to verify your identity before responding to such requests. Please note, we may not be able to provide Service without some necessary data.
You have the right to complain at any time to the Autoriteit Persoonsgegevens (AP), the Dutch supervisory authority for data protection issues (https://autoriteitpersoonsgegevens.nl/nl).
Your Data Protection Rights under California Privacy Protection Act (CalOPPA)
According to CalOPPA, we agree to the following:
Users can visit our website anonymously;
Our Privacy Policy link includes the word "Privacy" and can be easily found on the home page of our website;
Users will be notified of any Privacy Policy changes on our Privacy Policy page;
Users are able to change their personal information by emailing us at *******;
Our Policy on "Do Not Track" Signals:
We honor Do Not Track signals and do not track, plant cookies, or use advertising when a Do Not Track browser mechanism is in place. Do Not Track is a preference you can set in your web browser to inform websites that you do not want to be tracked. You can enable or disable Do Not Track by visiting the Preferences or Settings page of your web browser.
Your Data Protection Rights under the California Consumer Privacy Act
If you are a California resident, you are entitled to learn what data we collect about you, ask to delete your data and not to sell (share) it. To exercise your data protection rights, you can make certain requests and ask us:
What Personal Information we have about you. If you make this request, we will return to you:
The categories of personal information we have collected about you;
The categories of sources from which we collect your personal information;
The business or commercial purpose for collecting or selling your personal information;
The categories of third parties with whom we share personal information;
The specific pieces of personal information we have collected about you;
A list of categories of personal information that we have sold, along with the category of any other company we sold it to. If we have not sold your personal information, we will inform you of that fact;
A list of categories of personal information that we have disclosed for a business purpose, along with the category of any other company we shared it with.
Please note, you are entitled to ask us to provide you with this information up to two times in a rolling twelve-month period. When you make this request, the information provided may be limited to the personal information we collected about you in the previous 12 months.
To delete your personal information. If you make this request, we will delete the personal information we hold about you as of the date of your request from our records and direct any service providers to do the same. In some cases, deletion may be accomplished through de-identification of the information. If you choose to delete your personal information, you may not be able to use certain functions that require your personal information to operate.
To stop selling your personal information. We don't sell or rent your personal information to any third parties for any purpose. We do not sell your personal information for monetary consideration. However, under some circumstances, a transfer of personal information to a third party, or within our family of companies, without monetary consideration may be considered a "sale" under California law. You are the only owner of your Personal Data and can request disclosure or deletion at any time.
If you submit a request to stop selling your personal information, we will stop making such transfers. Please note, if you ask us to delete or stop selling your data, it may impact your experience with us, and you may not be able to participate in certain programs or membership services which require the usage of your personal information to function. But in no circumstances, we will discriminate against you for exercising your rights.
To exercise your California data protection rights described above, please send your request(s) by email: *************.
Your data protection rights, described above, are covered by the California Consumer Privacy Act (CCPA). To find out more, visit the official California Legislative Information website. The CCPA took effect on 01/01/2020.
Service Providers
We may employ third party companies and individuals to facilitate our Service ("Service Providers"), provide Service on our behalf, perform Service-related services or assist us in analysing how our Service is used.
These third parties have access to your Personal Data only to perform these tasks on our behalf and are obligated not to disclose or use it for any other purpose.
Analytics
We may use third-party Service Providers to monitor and analyse the use of our Service. We may let other companies use cookies, web beacons and similar technologies on our services. These companies may collect information about how you use our services over time. This information may be used to, among other things, analyse and track data, determine the popularity of certain content and better understand your online activity.
In addition, some companies may use information collected on our services to measure the performance of adverts and deliver more relevant adverts on our behalf, including on third party websites and apps. We may also use your information to find similar audiences so we can market to the relevant audiences.
CI/CD Tools
We may use third-party Service Providers to automate the development process of our Service.
Behavioral Remarketing
We may use remarketing services to advertise on third party websites to you after you visited our Service. We and our third-party vendors use cookies to inform, optimise and serve ads based on your past visits to our Service.
Payments
We may provide paid products and/or services within Service. In that case, we use third-party services for payment processing (e.g. payment processors).
We retain details of your purchases and purchased products in your profile, but no sensitive details relating to your payment methods are stored or handled by us. We will not store or collect your payment card details. That information is provided directly to our third-party payment processors whose use of your personal information is governed by their Privacy Policy. These payment processors adhere to the standards set by PCI-DSS as managed by the PCI Security Standards Council, which is a joint effort of brands like Visa, Mastercard, American Express and Discover. PCI-DSS requirements help ensure the secure handling of payment information.
Links to Other Sites
Our Service may contain links to other sites that are not operated by us. If you click a third-party link, you will be directed to that third party's site. We strongly advise you to review the Privacy Policy of every site you visit.
We have no control over and assume no responsibility for the content, privacy policies, or practices of any third-party sites or services.
Children's Online Privacy Protection Act (COPPA)
We do not knowingly collect personally identifiable information from Children under 13 years of age. If you become aware that a Child has provided us with Personal Data, please contact us. If we become aware that we have collected Personal Data from Children without verification of parental consent, we take steps to remove that information from our servers.  
Changes to this Privacy Policy
We may update our Privacy Policy from time to time. We will notify you of any changes by posting the new Privacy Policy on this page.
You are advised to review this Privacy Policy periodically for any changes. Changes to this Privacy Policy are effective when they are posted on this page.
Contact Us
If you have any questions about this Privacy Policy, please contact us by email: info@simplifiedscaling.co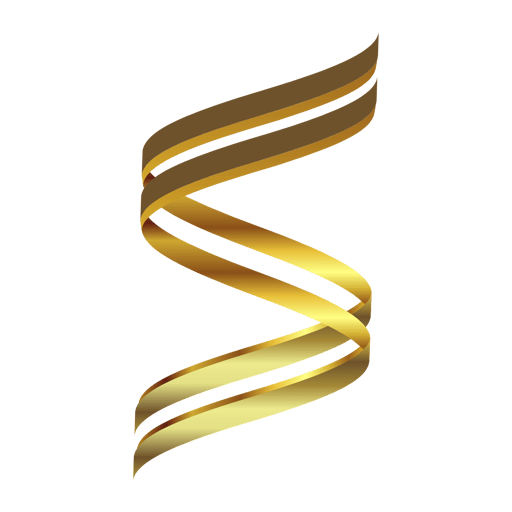 © 2021 Simplified Scaling | All Rights Reserved
IMPORTANT: Earnings and Legal Disclaimers
We don't believe in get-rich-quick programs. We believe in hard work, adding value and serving others. And that's what our programs are designed to help you do. As stated by law, we can not and do not make any guarantees about your own ability to get results or earn any money with our ideas, information, programs or strategies. We don't know you and, besides, your results in life are up to you. Agreed? We're here to help by giving you our greatest strategies to move you forward, faster. However, nothing on this page or any of our websites or emails is a promise or guarantee of future earnings. Any financial numbers referenced here, or on any of our sites or emails, are simply estimates or projections or past results, and should not be considered exact, actual or as a promise of potential earnings – all numbers are illustrative only. If you have questions, email support@fitpreneuracademy.com.